Tyler Christian
---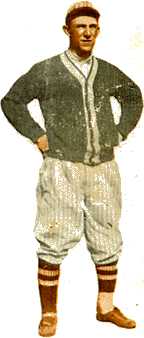 Tyler Christian was a pitcher on the Oakland team in 1910. With a record of 21-16, he was the only pitcher to return in 1911. In 1912, he finished 16-10.
In 1914, shown in the upper right of the photo below, Christian served as the team's manager until he was replaced in the middle of the 1915 season by catcher Rowdy Elliott.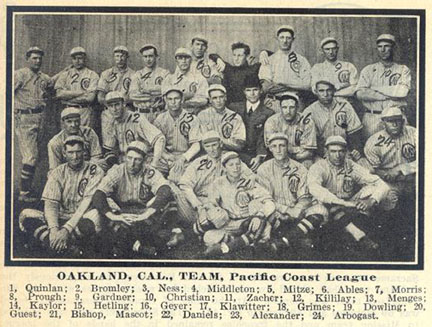 (c) Copyright William B. Shubb, 2002.