Bill Reidy
---
William Joseph Reidy
Born October 9, 1873, in Cleveland Ohio.
Height 5' 10"; weight 175 lbs.
Bats right, throws right.
Bill Reidy began his major league baseball career as a pitcher for the New York Giants in 1896. He pitched a total of 13 innings for the Giants that year, with one complete game (a loss) and an ERA of 7.62.
He played for the Brooklyn Superbas of the National League in a 1899, and in 1901 he pitched 37 games and played utility for the Milwaukee Brewers of the American League, improving his ERA to 4.21. From 1902 to 1903 he pitched a total of 17 games and again played utility for the St. Louis Browns of the American League. In 1903 and '04, he returned to Brooklyn, where he pitched 21 more games for the Superbas and brought his ERA down to 3.46 and 4.46.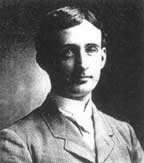 After the Oaks endured five consecutive losing seasons under George Van Haltren, the club ownership brought in Reid, as the third manager in the Oakland franchise's history, to pilot the team in May of 1909. He brought the team standing in the newly formed Pacific Coast League up to fifth place that year.
He lasted with the Oaks only one year. He returned to Cleveland, where he died on October 14, 1915, at the age of 42.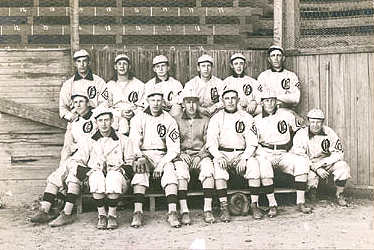 Manager Bill Reidy (front left) with the 1909 Oaks team.
(c) Copyright William B. Shubb, 2002.