Charlie Workman
---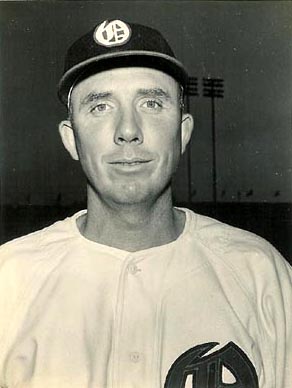 Charles Thomas Workman
Oaks' Outfielder
Bats Left, Throws Right
Height 6' 0", Weight 175 lbs.
Charlie Workman was born in Leeton, Missouri on January 6, 1915. He made his major league debut with the Cleveland Indians in the American League on September 18, 1938. He played for the Boston Braves and Pittsburgh Pirates between 1943 and 1946, hitting 25 homers for Boston in 1945.
He was acquired by Oakland in 1947, and released the following year. Too bad, because in 1948 he set a Southern Association record with 52 homers for the Nashville team.

---
Copyright William B. Shubb, 2002.